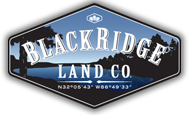 1547 7 +/- Acre Pond with Boathouse and Concrete Boat Ramp
Morrison Farm 600 acres in Lowndes County
PRICE:
$1,410,000
ACREAGE:
600 Acres
COUNTY:
Lowndes
NEAR:
Hayneville
Lat:
32.21965
Long:
-086.70447
FEATURES:
7 +/- Acre Pond with Boathouse and Concrete Boat Ramp
5 +/- Acre Pond with Pier
Bream Pond
3 Bedroom / 2 Bath Camp House
60 x 40 (2,400 sq. ft.) Equipment Barn
Morrison Farm is a true "turn-key" blackbelt recreational tract located in central Lowndes County, 30 minutes from Montgomery and 2 hours from Birmingham. This place has been extensively managed for wildlife habitat for 17+ years. Amenities include 3 stocked and managed ponds, a 3 bedroom camp house, a large equipment barn, a two slip covered boat house, and a concrete boat ramp.