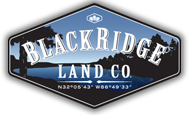 There's a lot to know about BlackRidge! See what Al.com writer Alex Walsh has to say about BlackRidge Land seeing 'opportunity in a thawing real estate market'.
As residents of Birmingham, we are proud to have the new Regions Field downtown, and are excited to announce our involvement! As much as we relish spending time on the land, we love to catch a good baseball game too. …
Bacon, ham, sausage, pork loin, these are delicious foods that we enjoy everyday. But these tasty treats come from domesticated pigs, not like the wild pigs that are ravaging the Southeast.
My son Buddy and I had a successful hunt opening morning of turkey season this year, and it brought back memories of his first gobbler at the age of ten. I'll always cherish the memories of that hunt 7 years …
Spring is a time for rebirth, and the maintenance of your property is no exception. After countless hours spent hunting your land this winter, the time has come to assess your property and plan for the work that needs to …
Welcome to BlackRidge Land Company's Blog!  Our goals for this blog are simple: to bring relevant topics to the attention of those who have an interest in land and to encourage interaction and dialogue. We have a passion for land, …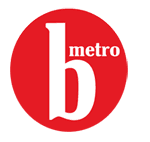 Driving deep into the Black Belt, you can feel yourself start to connect to the land.
This is the South.
And there is nothing more Southern than the reason behind this drive into the heart of the Black Belt, a dove hunt.
All Tom Jernigan wanted was a good duck hunting property in the Tennessee Valley. He wound up with a farm in Dayton and a new company, BlackRidge Land Co.
BlackRidge Land Company has recently expanded its Land Services division with the purchase of Choctaw Wildlife Services. Choctaw Wildlife Services, a full service land and wildlife management company focused on natural resource stewardship and recreational development, has been assisting landowners with the care and management of their land for over a decade. Now, as a division of BlackRidge Land Company, they will continue to offer an array of services from basic consultation to the highest level turnkey land and wildlife management activities.
An innovative approach to the rural real estate market has found its way to Alabama in the form of BlackRidge Land Company. The newly formed company has modernized the way we think of buying, selling and managing rural land by taking advantage of technology, social media platforms.
"Offering 'cutting edge' brokerage and buyer representation together with quality management and maintenance services seemed like a natural fit for us, and it allows us to provide a more comprehensive service to our clients."