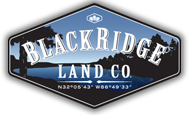 175 400 acres high fenced with breeding pens
Coosa County 400 acre High Fence
ACREAGE:
400 Acres
COUNTY:
Coosa. AL.
NEAR:
Rockford
Lat:
32.893428
Long:
-86.157108
FEATURES:
400 acres high fenced with breeding pens
4 Bedroom Lodge
Intensively Managed for Trophy Whitetail Deer
7 acre lake
7 acre lake
With 400 beautiful acres under high fence, this property has been managed as a high-end whitetail hunting operation for years.  Improvements include a nice 4 bedroom lodge, a pond, a 7 acre lake, barn, and storage buildings.  Great location less than 5 miles from Rockford in Coosa County.  This place is ready to go as a family or corporate retreat, or a commercial hunting business.