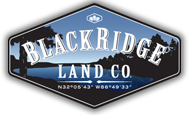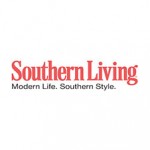 Let's get a few things out of the way. I didn't grow up around hunting. As a Florida girl raised near the beach, I was around plenty of water, but not a lot of bucks. Actually, not any. And though I've lived …
The Sugar Foot Farm dove shoot begins with a catered lunch. Families packed in pickups, SUVs and luxury sedans arrive shortly before noon, having traveled from every part of the state and beyond to spend September's first Saturday in Marengo …
BlackRidge Land Co., a full-service land sales and services firm headquartered in Birmingham is moving its field operations from Rockford in Coosa Co. to Talledega Co. Tom Jernigan Jr. and Chas Pell founded the company in 2012 after Pell directed Jernigan to a piece of …
Tom Jernigan Jr. is the newest member of the board of directors for the Alabama Wildlife Federation. In operation since 1935, AWF promotes conservation of and education about Alabama's natural resources. It claims to be the state's largest conservation non-profit by membership. …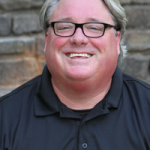 BlackRidge Land Company, the only complete land sales and services company in Alabama, announced today that President Tom Jernigan, Jr. has been elected to serve on the Board of Directors of the Alabama Wildlife Federation (AWF). Jernigan and BlackRidge …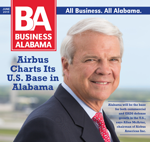 "I don't want to over-simplify it," notes Chas Pell of BlackRidge Land Co. in Birmingham, speaking about investing in timber. "But once you have a stand of trees, you sit back and watch your investment grow, literally. And land value …
There's a lot to know about BlackRidge! See what Al.com writer Alex Walsh has to say about BlackRidge Land seeing 'opportunity in a thawing real estate market'.
Driving deep into the Black Belt, you can feel yourself start to connect to the land.
This is the South.
And there is nothing more Southern than the reason behind this drive into the heart of the Black Belt, a dove hunt.
All Tom Jernigan wanted was a good duck hunting property in the Tennessee Valley. He wound up with a farm in Dayton and a new company, BlackRidge Land Co.
BlackRidge Land Company has recently expanded its Land Services division with the purchase of Choctaw Wildlife Services. Choctaw Wildlife Services, a full service land and wildlife management company focused on natural resource stewardship and recreational development, has been assisting landowners with the care and management of their land for over a decade. Now, as a division of BlackRidge Land Company, they will continue to offer an array of services from basic consultation to the highest level turnkey land and wildlife management activities.