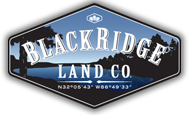 Mulcher / Brushcutter
After

Before

During

After

Before

During

After

Before

During
Land Management

ROADSIDE MANAGEMENT

Fence Row Establishment

Quail Habitat Enhancement

Forestry Site Prep

Logging Deck Removal

High Fence R.O.W

Pasture Reclamation

Hub-N-Spoke Establishment
Tigercat M726E
Forestry mulching is the wave of the future in land and wildlife management. Blackridge Land Co. has the equipment to handle a wide variety of land improvements or developments, i.e., vegetation management, right-of-way, commercial land clearing applications, land reclamation and more. We use "Environmentally Friendly", cutting edge equipment that puts us in the forefront of land and wildlife management services.
Benefits
Material and Fuel Reduction
View-scapes
Initial Road Clearing- "Pre-grading or Roughing out"
Top soil enrichment
Low impact land clearing
Mulches all vegetation leaving no brush piles to burn up or haul away
Increases aesthetics, property value, and sales potential
Property easily maintained after clearing
Environmental friendly reducing erosion potential of sloped sites
Disturbs the native seed bank and releases desired, palatable plant species
Mulch will retain soil moisture
Services
Logging Slash Cleanup
Fence Row Establishment
Quail Habitat Enhancement
Forestry Site Prep
Privet Removal
Logging Deck Removal
High Fence R.O.W.
Pasture Reclamation
Hub-n-Spoke Establishment