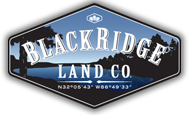 1573 Central Coosa County. 1.5 hrs from Birmingham and Montgomery. 30 mins to Lake Martin. 15 mins to Lake Mitchell
Old No. 7 Farm 542 acres in Coosa County
PRICE:
$921,400
ACREAGE:
542 Acres
COUNTY:
Coosa
NEAR:
Rockford
Lat:
32.83986
Long:
-086.35451
FEATURES:
Central Coosa County. 1.5 hrs from Birmingham and Montgomery. 30 mins to Lake Martin. 15 mins to Lake Mitchell
4 Bedroom Camp House with Covered Fire Pit
Established Food Plots
Well Maintained Roads
Loblolly Pine Plantation Close to First Thin
Old No. 7 Farm, located near Rockford in Coosa County just off of AL Highway 22, is a beautiful recreational tract with long term timber revenue potential. 1.5 hours from Birmingham and Montgomery and just 30 minutes from Lake Martin.   Managed as a family recreational tract for the past seven years, it includes a nice 4 bedroom 2 bath camp house.