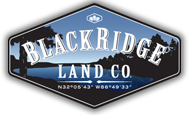 Hatchett Creek
PRICE:
$617,500
ACREAGE:
190 Acres
COUNTY:
Coosa. AL.
NEAR:
Sylacauga, Kelleyton
Lat:
33.030733
Long:
-86.115650
FEATURES:
Over 3,000 feet of frontage on Hatchett Creek
One Hour from Birmingham - 50 Minutes from Auburn - 20 Minutes from Lake Martin
Access from Hwy 280
A summertime float trip down beautiful Hatchett Creek… deer and turkey hunting with family and friends… watching a sunset over the water from your porch… The combination of larger acreage, frontage on Hatchett Creek, easy access directly from Hwy 280, beautiful ridge views, and mature hardwood bottoms gives this place a unique appeal for a year-round family getaway – about half-way between Birmingham and Auburn and less than 30 minutes from Lake Martin!