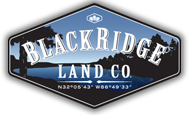 1600 Northeast Coosa County - 1 hr 15 mins to Birmingham and 45 minutes to Montgomery
Autauga County 80 acres
ACREAGE:
80 Acres
COUNTY:
Autauga
NEAR:
Marbury / Verbena
Lat:
32.665828
Long:
-086.4787
FEATURES:
Northeast Coosa County - 1 hr 15 mins to Birmingham and 45 minutes to Montgomery
Pond Professionally Managed for Bass and Bream
Covered Boathouse
Hundreds of Mast and Fruit Bearing Trees
This tract is truly a great all-around recreational tract less than 15 minutes from I-65.  Excellent hunting. Beautiful Pond with Covered Boathouse.  Hundreds of mast and fruit bearing trees.